Good Vizio tv at a low price as long as you feel good. As long as it lasts and you are in a shutdown state, you become miserable. If you have experienced such a problem yourself, there are some reasons why this has happened. In today's article, we will discuss in detail what the problem is in television and how we can fix it.
There are various reasons why Vizio TV will be shut down. If 'auto off' is enabled, tv overheats, a power surge is enabled, 'CEC' is enabled, cable connected to tv is loose, device adjacent to tv is interfering, or mainboard for power is broken. If it does not turn off, it may be an input device, an overloaded internal memory, or a faulty remote.
As you can see, there is a range of problems that can be a headache for you. I will explain each problem in detail below. You will also find general troubleshooting tips that will be helpful in any electronic device in your home.
Vizio TV Keeps Turning Off/Shutting Off Randomly:
If your Vizio TV also shuts down on its own, you can use the simple troubleshooting methods we've outlined below. This is standard for almost every electronic device, but in most cases, it is very practical.
Hard Reset the TV:
Hard resetting your tv depends on the individual's preferences, but it will often fix an unknown problem with your tv. Whenever you have any problem with tv, it is advisable to try hard resetting tv as it is easy and effective.
To hard reset your Vizio tv, you need to take the following steps:
First of all, you have to turn off the TV and all the electronic devices around it.
Disconnect the TV from the main plugin to the wall.
Hold the power button on the back of the tv for at least 30 sec.
Keep the TV's power plug off for at least 10 minutes.
Now plug in tv and restart.
Suggested Read: Vizio TV Remote Not Working | How To Fix In Seconds [2022]
Reset to Factory Settings:
Factory resetting the tv returns it to its original state as if you had just bought a new tv. Factory reset will erase the application you downloaded and the selection saved in it. That's why you use this option when you don't have any option.
You will need to take the following steps to perform a factory reset.
First, you press the menu button on the remote.
Navigate to System> Reset and Admin.
Select 'Reset tv to factory defaults'.
Enter the passcode you set or the default passcode "0000".
Select 'Reset' and confirm.
Please wait until the TV turns off and then turn it on again.
Update the Firmware:
It is not uncommon for TV to develop firmware bugs with updates. Another new update will be released after Vizio to fix the bug in the back. If this is the case, then check that your firmware is up to date. Your tv should be updated automatically.
But you can manually update your tv using the steps outlined below:
First, you press the menu button on the remote.
Navigate to System> Check for Updates.
If there is an update available, confirm that you want to update.
Disable the Auto Power Off feature:
The smart Vizio tv available today has an 'auto-off' feature that will turn off your tv after a certain time. This should only happen when your tv is idle, but it can explain why your tv is shutting down unexpectedly. You can disable this feature by following the steps below.
Menu> Timer> Auto power off> Off
Plug into Wall Directly:
Sometimes you may even experience a power surge in your TV. This happens when multiple devices are connected to a single power source using a power board/strip. If this is the case, it should be fixed by plugging the TV directly into the wall outlet.
Prevent Overheating:
If you can feel that the tv is getting hot, then it will also turn off in such a situation. If this is not the case, it could be that its sensors are broken and need to be replaced. This involves replacing the motherboard inside the TV or arranging for a technician to watch the TV.
If your tv has a problem with overheating, you should find that reducing the processing power and cooling the tv can help. You can start by pointing the fan at the back of your TV. You can also reduce the processing power, and thus reduce the amount of heat generated by reducing the brightness, sharpness, contrast, and color of the TV.
Suggested Read: Samsung TV Volume/Sound Not Working: FIXED
Vizio TV Keeps Turning On and Off:
Suppose your Vizio tv is constantly on and off. So it could be a different problem. The simplest explanation would be a loose power cord, which should be fixed by inserting it all the way. This problem will constantly connect and disconnect the power source from the tv.
Some of the possibilities are listed below, but if they do not work on your tv, you should try some of the common troubleshooting methods mentioned above.
Be Mindful of Other Remote Controls:
It is also possible that some other remote control is interfering with your infrared sensor. This is especially true of other Vizio remotes with similar programming. If this is the case, then maybe you can try using the SmartCast Phone app, which allows you to control the TV from your smartphone.
Disable CEC Function:
The CEC function allows you to control the volume and power of your TV using the remote of any other device. This can often get worse, and your device may send 'power on' or 'power off' messages to your TV. You can disconnect this communication by disabling the CEC feature using the steps below.
Turn Eco Mode On:
You can save power by turning on eco mode. Eco mode will automatically disable unnecessary communication with another device. This includes someone else's smartcast app that sends mixed messages on your TV. You can use the following steps to turn on Eco Mode on your TV.
Menu> System> Power Mode> Eco Mode.
Enable QuickStart Mode:
If the eco mode does not work on your tv, some users of Vizio tv have also found that enabling quick start mode fixes the problem. You can use the steps below to enable quick start mode.
Menu> System> Power Mode> QuickStart Mode.
Suggested Read:  Samsung TV Airplay Not Working: What to Do?
Vizio TV Just Shut Off and Won't Come Back On:
There is nothing you can do for a TV that does not turn on unless you have a hard reset. You can use the initial steps outlined in this article.
If this doesn't work, your TV's motherboard may have been damaged, or its life may have come to an end. If this is the case, then you can replace the motherboard if you are thinking of finishing it at a low cost or if you can afford it, then you can buy a new tv.
Vizio TV Won't Turn Off:
Many Vizio users have had the opposite problem, where their Vizio tv will not turn off. The description of this is often that the screen is getting dark, but the backlight is on. Below are some improvements that have worked for this particular issue.
Change the TV Input:
Often tv does not turn off when set to a certain input. This allows you to turn off the tv when you switch input or return to the main menu of the tv.
As mentioned above, this could again be a problem with the CEC feature. If this is the case, you can try disabling this service. It often happens that the input device is sending a mixed signal to the tv and interfering with the user's commands to turn off the tv.
Discharge the TV's Internal Memory:
You can also hard reset the tv. The internal memory in the TV is often overloaded and may need to be discharged. When you hold the power button for at least 30 sec and keep the TV unplugged, you allow the memory to discharge.
Suggested Read: Roku Remote Volume Not Working | How To Troubleshoot [2022]
Vizio TV Won't Turn Off With Remote:
If it's just a remote that doesn't turn off your tv; it could be a problem with the remote. You must first replace the remote's battery to see if there is a problem. However, doing so will cause all buttons on the remote to fail.
You should also ensure that nothing interferes with the infrared signal between the remote and the TV. If this path is clear and your remote has a fresh battery, you should try resetting the remote.
Reset the Remote:
You can reset your Vizio remote by removing the battery from your remote and pressing each button several times. This will remove the remaining charge in the remote, clean any defective components. It will help to remove any debris stuck under the power button.
If none of these methods work. So try some of the common troubleshooting methods outlined at the beginning of this article.
Vizio TV Won't Turn Off Black Screen:
When your Vizio tv doesn't turn off, but you can still see the backlight, it could be device input or the TV's internal memory overload. You can find the solution to this problem in the article above.
This is especially a problem with cables or setup boxes. When you turn off the Vizio tv, the screen of the tv freezes but does not close completely, and then the cable you are using will be restarted as soon as the remote is registered.
Frequently Asked Questions (FAQs):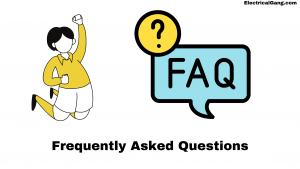 How do you fix a Vizio TV that keeps turning off?
How can I prevent my Vizio TV from shutting down?
First, you check the echo mode. This setting automatically shuts off the TV after a long time without any signal or user interaction.
Check the sleeper timer setting.
Auto TV sets off when the TV is turned off regardless of user interaction or signal.
Check the firmware update.
Why does my Vizio TV keep shutting off and on?
Loose power plugs may be the reason behind Vizio TV constantly turning on and off, or a failed power strip or surge protector may be the cause of the power problem. Check that the power plug on the power outlet or adapter is properly connected.
Most of the Vizio TVs available in modern times support Chromecast or Miracast, which allows devices on the network to cast content on TV.
Why is my TV shutting off randomly?
A possible reason for your Vizio tv to shut itself down is that it has a timer set to the default period, and it shuts off the tv after a certain time. Other possible causes may include power supply issues, connected device issues, low battery, or hardware issues with your remote control.
Why won't my Vizio TV stay on?
One of the most common reasons is that the batteries are dying or that they are already dead. To see if this is the case, try replacing the battery and restarting the TV. If nothing happens, remove the battery from the remote control and hold down the power button on your remote for at least 30 seconds.
Why does my TV keep turning off when I turn it on?
Main Board Problems:
If the board gets damaged inside the tv, it may cause overheating the electrical component, causing your Vizio tv to shut down manually. In such cases, the TV usually tries to turn on the power again after it is turned off.
Like this post? Could you share it with your friends?
Suggested Read –