For entertainment, you take many subscriptions on your TV. It has subscriptions like Netflix, Hulu, or Amazon Prime so that you can watch your favorite TV show or movie. Many times it happens that when you turn on Netflix for entertainment on TV, it crashes. Netflix crashing is a common problem with many causes and can be easily resolved. In this article, we have explained why Netflix crashes and how to fix this problem.
Netflix Keeps Crashing – Quick Fix
Restart Your Device
If your Netflix keeps crashing, too, then don't worry this is a common problem with Netflix, which you can also fix by restarting the device. For this, you have to disconnect your device from the main power plug. Now press and hold the power button on the device for at least 30 to 50 seconds; this will drain the remaining energy of the device. Now connect your device to power again. Now turn on your device and check Netflix; your problem must be fixed.
There Are a Few Reasons Why Netflix Crashes
There are many reasons why Netflix crashes. We will learn about many of these reasons and also talk about how to solve them.
Check the Internet Network Connection
You wonder every now and then why Netflix crashes, but the biggest reason is the WiFi network. Netflix crashes whenever the internet speed is low. Netflix and other streaming services running on your TV also face this problem.
Many times the server in your router is down, or the internet service provider itself stops the internet service, and even then, the Netflix streaming service crashes on the TV. You will need to contact Internet Service to fix this.
If the Netflix crash is caused by the internet, then you will need to connect to another device over WiFi and try again. If it works on another device, then there is no internet problem. This problem can be in Netflix itself or can be in TV also.
Suggested Read: Netflix Not Working on Samsung TV?
Software Problem
Sometimes Netflix crashes are not due to a WiFi connection; Netflix crashes are caused by a software glitch on the TV or smartphone. Sometimes the reason for Netflix crashing can be a software problem. To resolve this, you will need to update the software on your device running Netflix. Or else you have to power cycle the device. Netflix will start working properly after updating the software on the device.
Server Crash:
You need to know that if your server crashes, your Netflix app crashes too. This happens only when popular shows and series are released due to unusually high traffic in the app. If it does, Netflix is the one to fix the problem. Because this problem is not in the device or Netflix app but in the server, and it is also resolved within minutes.
Old TV Software
No matter which model of Smart TV you have, it needs to be updated regularly to work properly. Updating firmware or updating software is an important part of a TV. Because if there is an old model TV, then the new app will not load in it, and the TV will start running slowly. This will cause Netflix apps to crash, and it is necessary to update the device regularly to avoid Netflix crashes.
Update Netflix App
Whenever the notification of an app update comes to your device, then you should update the app. Because if you do not update your Netflix app or any other streaming app, then Netflix crashes. Updating the device is very important for Netflix to work properly and to eliminate any errors or bugs. So if you haven't updated your Netflix and it is crashing, it needs to be updated immediately.
Suggested Read: How to Delete Netflix Profile on Desktop, Mobile or TV
Router and Device Distance
If you have good internet speed or signal strength, Netflix keeps crashing, it is because of the distance between the device and the router. If there is a distance between the router and the device, then Netflix crashes. Anything that is excessive between the router and the device is the reason for the internet connectivity problem.
This is often because the signal gets weaker as the distance between the device and the WiFi increases. In this, you should try to keep your router near the device so that the signal strength in the device is high and Netflix works properly.
Positioning your router is very important. Keep the TV and router as close as possible. If the router and device are closed, the signal strength will be strong, Netflix will not crash, and you will not face buffering issues. Netflix will start working great.
How to Fix When Netflix Crashes?
We have learned some of the reasons for Netflix crashing above; now, we have given some points on how to fix it, which will help Netflix to work smoothly. There are many reasons why Netflix is not working on Roku; we have shown how to fix it below.
Restart Smartphone:
You are using Netflix on a smartphone, and if it crashes, then you need to restart your phone. Restarting the phone clears all the bugs and unwanted data in the apps. Rebooting or restarting the phone reloads the Netflix app data, and Netflix does not crash.
Depending on the phone model, they have different reboot procedures. Some phones restart by holding down the power button for a few seconds. Some phones have to pop up, selecting the reboot option and waiting for the phone to reboot.
In all phones, you press and hold the power button; there are two options, restart or switch off, out of which you have to select the restart option that pops up and wait till your phone restarts. Restarting the phone clears all the errors present in it, and the device, as well as the apps, starts working properly.
Suggested Read: Netflix Not Working on LG TV | Solutions That Work
Restart Router or Modem
You need to know that the internet connection is the first and foremost reason for Netflix crashing. For this, you have to think about restarting your router. By restarting the router, all the errors and bugs are eliminated, the modem or router works well, and the internet speed increases.
To restart the router, it must be unplugged from the power source. After waiting for some time, it has to be put in the power board again, turned on, and waited until the internet is connected.
If you are watching Netflix by connecting WiFi to your mobile, then turn off mobile data for some time, and after some time, turn on the data. By doing this, the speed of WiFi will increase, and Netflix will start running properly and will not load.
Uninstall and Reinstall Netflix
The easiest way to fix the Netflix app or any streaming app from crashing is to uninstall and reinstall the app. To uninstall Netflix, you must go to the device's Settings and uninstall the Netflix app from Applications. You can then download and install Netflix again from the Appstore or Play Store.
Check for All Updates
Many times the old Netflix app is downloaded on your TV or phone. So they crash and don't even work properly. In such a situation, you have to go to your device's settings and get the updated information and download and update the apps.
To Update Netflix on iPhone
You need to make sure there is a WiFi connection on the iPhone.
Then go to the setting of the phone.
The General has to be selected.
After this, update the software icon has to be selected.
Too many apps take up your iPhone's memory, and when you download and update Netflix, you are asked to remove more apps, then you have to select Continue or Cancel.
You get another piece of info in your iPhone it prompts you to install now or tonight; if you choose tonight, your phone automatically updates nightly.
Then the Netflix app is updated on the iPhone.
To Update Netflix on Android
You have to open the settings on the Android phone screen.
Then select the option.
Select "System Update."
The "Check for Updates" icon has to be selected.
If there is an update on the phone, select "Download."
Then, at last, you have to select Install.
Now your Android phone will be updated.
Suggested Read: How to Sign Out of Netflix on TV | Simple Guide
Factory Reset
After all your efforts, Netflix keeps crashing on Roku TV, so you need to reset it. But you should know that if you factory reset your device, all the data on the device will be deleted, and you will be signed out. That's why you have to save all your data on the cloud or PC. Factory resetting the device removes all unwanted data, bugs, and errors.
To factory reset an Android phone
You have to open the settings on the Android phone
Select the "Factory reset" button.
Select the "Reset" button and press OK.
Your smartphone is reset, and all data on the phone will be erased.
To factory reset Apple phone
Then go to the setting of the phone.
The General has to be selected.
Scroll down and Select the "Factory reset" button.
Select Erase all content and settings.
After receiving the notification, enter the passcode and select Erase iPhone.
Select Erase iPhone.
How to Factory Reset Netflix App On Smart TV?
You have to find the reset button on the TV; it is on the back or side of the TV.
The TV reset button must be pressed and held for 20 seconds.
Then on the TV screen, it will be written, "Factory resetting your TV, do not turn it off."
Then release the reset button on the TV; the factory reset will start on the TV.
This process takes some time. Once the TV is factory reset, download Netflix by going to TV Settings and signing in to it.
Most Commonly Asked Questions: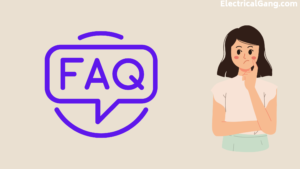 Why Is Netflix Keep Crashing?
If you also suffer from the problem of Netflix crashing on your TV, you must update your software and TV system. You are also experiencing an overloaded internet network. What is this? You can restart your TV or disconnect all devices connected to your network to unclog it.
Why Does Netflix Keep Crashing on My Roku TV?
Sometimes Netflix may stop working due to a communication problem between the authentication server and the device you are using. All you have to do is deactivate it and reactivate it to make it work as before. Go to the Roku home screen and select Settings. Select Netflix Settings and disable.
How Do I Clear My Netflix Cache?
To clear Netflix app data, you need to take the following steps:
Tap and hold the Netflix app icon, then tap App info. Tap Storage and cache > Clear storage > OK.
Why Does Netflix Keep Freezing and Stopping?
This problem usually occurs when the data stored on your device needs to be refreshed or when a network problem stops Netflix from loading.
How Do I Refresh Netflix on My Smart TV?
First, you press the home button on your smart TV. Navigate to Settings and select Apps. Select System Apps. Select the Netflix app and click on Clear Cache.
Like this post? Could you share it with your friends?
Suggested Read –
Conclusion:
Netflix app is a streaming service, and crashing is a common problem. There can be many reasons for this. This article has explained in detail what causes it and how to fix Netflix crashes. It will help you access all the issues.
The most important reason for the crash of Netflix is the Internet. That's why you need to check the Internet. You can solve this problem by power cycling the modem. Despite using all the methods, if the problem persists, you need to factory reset the device.