Just like we have Play Store for Android on mobile and App Store for iPhone, with the help of this store, we download the application from there as per our need. In a similar way, LG customers have their own store from where they can download their favorite app and enjoy its service.
From this app store, you can download apps for your needs, like Netflix, Amazon Prime, Hotstar, etc. But just a few days ago, when I tried to use this store, it was impossible to use it. Many users say that the LG content store is missing from their tv. That's why they're not getting the app they need.
That's why I did a lot of research on this subject, and I will tell you what I found out with the help of today's article. In today's article, we will look in detail at how to fix the problem of missing LG content stores, LG stores not being available to you, or this store not working on your LG smart tv.
Suggested Read: Roku Apps Not Working | Try This First! Fixed!
How Can I Fix My LG Content Store Not Working Problem?
When the content store won't open, when apps are not working properly, or if apps are missing, the Region Settings may need to be adjusted. When all else fails, it's time to reset the tv to factory settings. Use this tab for step-by-step instructions.
Why You Should Restart Your LG Smart TV
Restart is considered to be the most effective and agave cure for electronic devices. Restarting your LG smart tv can fix the various technical glitches that are occurring in it. This may help you with upcoming store-related problems.
Take the following steps to restart your LG Smart TV properly
First of all, you have to turn off your smart tv.
Now unplug it from the power plug that is giving it power, and hold the physical power button on the TV for at least 30 to 50 sec.
Now, wait for 20 to 30 minutes.
Now you plug in your LG smart tv again and turn it on.
Once the smart tv is on, launch the content store and check if you are able to install any application on your smart tv.
Suggested Read: LG Dryer Not Heating Up Enough: FIXED
Ways to Improve Your Internet Connection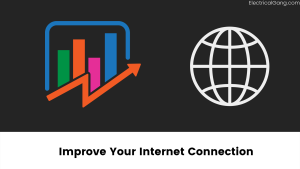 Many smart tv users have reported having problems using the content store due to poor internet connection. But after fixing the internet connection problem or hard resetting the internet, their problem is fixed. Content Store on your LG Smart TV doesn't work, so you can hard reset your WiFi.
To hard reset your WiFi, you need to take the following steps
Disconnect your router or modem from its main power plug.
Now, wait at least 20 to 25 minutes.
Now plug in your router or modem again and turn on the power.
Now connect your smart LG tv with wifi.
Now launch the LG Content Store and check if your problem has improved.
Doing this will definitely improve your problem. But if your problem is still going on, then maybe your WiFi is having a problem. So at such times, you can use a mobile hotspot to check the problem on the internet.
How to Ensure Your Firmware is Up to Date?
Check that the LG smart tv you are using is updated with the latest firmware. If your smart tv has old firmware, then it can cause many problems, big and small. Updating your LG software can help fix content store issues.
To update your LG Smart TV's latest firmware, you need to take the following steps
First, you go to the settings of your LG tv.
Now from all these settings in a list, you select the general setting.
Scroll down and select About TV.
Now select the automatic update and click on the update button.
Now your smart tv will scan for all the remaining updates and install them on your LG TV.
Once your firmware has been updated, you can check the content store and see if your problem is solved.
Suggested Read: Airplay Not Working on LG TV | Fix in Easy Methods
What To Do If Your Content Store Won't Open On Your LG Device?
If your smart tv is connected to the internet. But the content store is still not responding to you, or you are not able to update or access your old application.
The following steps need to be taken to fix the problem with the LG Content Store
Disconnect any USB device connected to your smart tv.
Check that you have selected the appropriate region. Unfortunately, in some countries, streaming is prohibited, and LG Content Store authentication may fail if you do not select the appropriate region. Navigate to "Places." Check that your region is selected. Check to see if this solves the problem.
Check if the time and date your TV is showing are set to auto. Press the Home button on your remote to check this. Go to Home and go to Settings. Now go to General Settings and select the time and date in it.
How to Bring Back Your Missing LG Content Store?
If the store's location on your smart tv is set incorrectly, you will not be able to find the content store on your smart tv. Setting the location correctly can help fix the missing LG content store or missing application on your tv.
To fix the location of the content store in your LG smart tv, you need to take the following steps
First, you press the Home button on your LG remote.
The select setting then selects all settings.
Now go to general settings on your tv.
Now select the location.
Now manually enter the location of your choice.
Restart your tv after all these processes.
Now go to the content store and check if you can access it successfully.
How to Fix the "Content Store Not Available" Problem on Your LG Smart TV?
Many LG Smart users say that they are finding an unavailable content error after finding the application on their Smart TV. You may encounter the error of not having content available on the LG Content Store due to a DNS problem.
You can follow the steps below to fix the unavailable content on LG TV.
First, you press the Home button on your remote.
The select setting then selects all settings.
Determine the type of your connection, whether it's wire or wifi.
Now select the Edit option from the bottom.
Now uncheck the set automatically.
Now scroll down to DNS and enter 8.8.8.8, and press Enter.
Now launch the content store on your smart tv. You no longer have to deal with unavailable content issues. If the problem persists, try to change your location by following all the steps above.
Suggested Read: Netflix Not Working on LG TV | Solutions That Work
How to Complete a Factory Reset on an LG TV?
Often you have no option but to restart your smart tv. There is nothing you can do about it.
To reset your LG smart tv, you need to take the following steps
First, press the Home button on your remote.
Now go to the setting option and select a general setting and navigate to reset to initial settings.
Now type the passcode you set to proceed.
Once you have reset the tv, it will automatically restart.
Now follow the on-screen instructions.
If you have tried all of the steps outlined above and you are still experiencing content store-related issues on your smart tv, try contacting LG Customer Care. LG's team will definitely help you.
Most Commonly Asked Questions
Why is my LG Content Store Not Working?
One of the main reasons your LG content is not working properly is that your internet connection is not working. Internet routers may also restrict and block certain services, such as your content store. You may also need to update the firmware for this.
How do I refresh my LG Content Store?
Update Apps on an LG Smart TV:
First, you turn on your smart tv and click the home button on the remote.
Then, click on LG Content Store.
Click on apps. Then, click on My Apps.
Apps should appear on your TV. Click on each and click Update if available. Or, click All and click Update Al to see all your apps.
Suggested Read: LG TV Not Connecting to Wi-Fi? | Here's How to Troubleshoot
Why are my LG TV apps not working?
First, you check your internet connection. If you have connected this network to your smart tv, and if there is a problem with your net, then your LG content store will not work. Fix the problem by making sure the Wi-Fi or wired connection is on. If you do not have network issues, delete and reinstall the application.
How do I reset my apps on my LG TV?
First, you navigate to the home screen. Apps icon. Settings. Application manager.
Tap. Menu icon.
Tap. Reset app preferences.
Tap. Reset apps.
How do I reset my LG TV after the update?
Instead of unplugging your TV, you can restart it by pressing and holding the volume down and power keys simultaneously until it reboots. About 11-12 seconds will pass when this is done.
Like this post? Could you share it with your friends?
Suggested Read –