Samsung tv is a beautiful invention in itself. Due to this, you can easily watch your favorite shows or movies. But today, everyone can enjoy their favorite shows or movies by using new apps on TV.
But you will need the internet to use Hulu, Netflix, or YouTube. Only then you can watch your favorite show or movie. But if your Samsung TV Internet is not working at such a time, you will be unfortunate.
Today we are going to talk about why Samsung tv internet not working. By the end of today's article, you will surely get rid of this problem.
Samsung TV Keeps Disconnecting from WIFI:
You can also get rid of frequent wifi disconnection problems by refreshing the network on Samsung tv.
To refresh the network you have to take the remote and now press the home button to go to the settings in the TV. Go to Settings > General > Network. Hover over the option to reset the network and select Yes. Restart your TV.
Samsung TV Not Detecting Wireless Network:
As we know why wifi not working on Samsung tv, before troubleshooting this problem you should check what kind of connection-related problem you are facing, and what kind of codes you see on your screen.
Some of the error codes are as follows:
Error code 001.
Error code 012.
Error code 102.
Error code 105.
Error code 107.
Samsung TV error 13.
Samsung TV error 107.
Error code 116.
Error code 118.
Error code 301.
Error code 0-1.
Error code 7-1.
Message Code: 0.
ERROR_MODEL_BIND.
If you also see such code on your screen. So definitely your Samsung tv is not able to detect the wireless network or keeps losing connection with it. Following are some fixes for it.
Suggested Read: Why Samsung TV Remote Not Working? | Simple Solution
Why Samsung TV Won't Connect to Wi-Fi?
Here are 6 main reasons responsible for your Samsung TV not connecting to WiFi or constantly losing connection.
These are as follows:
Using older firmware.
Problems with router DNS settings incorrect or MAC address failure.
Errors in the system.
Slow or poor internet connection.
Problems with the network.
Cable connection problems.
We are lucky that we can fix this issue. So, pro tech may be required to solve such issues. But today we will solve this issue without the help of Pro-Tech.
To solve the above-mentioned problem you can update the software of Samsung TV.
You can also reset your Samsung tv.
Check your internet speed.
Properly test all the wires connected to the router and if any wire is damaged or bad, replace it immediately.
Check the DNS settings. You may need an expert for just this one issue.
How Do I Connect My Samsung TV to Wi-Fi?
Whenever you buy a new tv. Then you may need to make various settings in it. Only then you may need to do network-related settings as well.
But fortunately, Samsung company has made WiFi settings on your TV easy for the first time.
To connect Samsung tv to a WiFi network you need to do the following steps:
First, you turn on the TV, now with the help of the remote you go to the settings.
Now in it, you select General > Network.
Then you have to click on network settings and select your WiFi network in the list that appears.
Now enter your wifi password.
Select Done, then OK.
If you have already done such network settings. So sometimes you may need to reset your network. Often home network configurations and settings can change during the period of TV ownership. So often your network may need to be refreshed.
To refresh the network of your Samsung TV, follow these steps:
First, you take the remote, now you press the home button.
Now go to Settings, then General > Network.
Hover over the option to reset the network and select Yes.
Now your tv will restart.
Suggested Read: Samsung TV Volume Not Working? | Here's How to Fix It
Troubleshoot Your Internet Connection:
Often the problem is that your network or the TV itself doesn't know. So it becomes very necessary for you to check this problem. So you try to connect your Samsung TV to your other working network. Don't worry if you already have another network and if not you can connect it to a mobile hotspot as well.
So you check your tv on another network and if it works properly then definitely the problem is with your network.
Check the Signal Strength of Your Samsung TV:
If you are facing a problem even after using another network or your other network is not available. If you have a problem with the signal you are getting from the router.
To check the signal strength of your smart tv follow the steps below:
Using your TV remote, go to Settings.
Click General > Network > Open Network Settings > Wireless.
Check the number of Wi-Fi bars visible on your TV.
If you can see the entire network, the problem may lie elsewhere. Which you need to find. If you can see one or more bars at the location of the connection, you need to move your router closer to the TV.
If you want to be free from the worry of a WiFi connection forever, you can also connect your Samsung TV directly to your router with an Ethernet cord. To do this, connect the wire directly to the Ethernet port on the back of the TV while plugging the other end of the wire directly into the router.
Suggested Read: Samsung TV Plus Not Working? | Here's What to Do
Update Samsung TV Software:
New firmware is released by Samsung company after some time. Because of this, small and big problems in TV get solved by themselves. But currently, you are troubled by a WiFi problem, so it will not update the software by itself.
To update the software manually, the following steps have to be taken:
First of all, you go to Samsung's website and find your TV model today on the download page.
Find the firmware corresponding to your TV model and download it to your computer or laptop.
Unzip the file you just downloaded and save it to a USB drive.
Now check that your Samsung TV is switched off.
Now fix your USB drive in the USB slot in the TV.
Then you turn on the TV and press the home button.
Now you can go to Settings > Support > Software Update from the menu using the remote.
Now you select the Update option. Answer yes if asked.
You will then be given the option to select USB.
Now in the final step, your tv will scan the software in the drive and install it automatically.
After this process is done, the TV will restart itself.
Power Cycle Your Samsung TV:
A power Cycle can also be a good option if your TV has connectivity issues.
The following steps are required to power cycle your TV:
Disconnect your TV from its mains plug.
Now press and hold the power button on the TV for at least 1 to 2 minutes.
Leave the tv unplugged for at least 1 to 2 minutes.
After this time, plug it back in and turn on the TV.
Now you try to connect your tv to a wifi network you will definitely succeed in it.
If you are still facing the problem of connecting to the network then you can now use the factory reset tv solution as a last resort without having to dig deeper into the internet.
Note: You are advised to use factory reset only as a last resort. Because doing so will erase all your saved apps and their login stuff in the TV.
Suggested Read: Samsung TV Airplay Not Working | Possible Reasons & Fixes
Factory Reset Samsung TV:
To factory reset a Samsung TV, follow the steps below:
First, you turn on the TV, now press the home button with the help of the remote.
Now go to the setting, then you go to the general setting.
Now select the reset option.
When prompted for a PIN, enter your PIN or use 0000 as the default PIN.
Select Reset again.
Your Samsung Smart TV will restart automatically.
Most Commonly Asked Questions: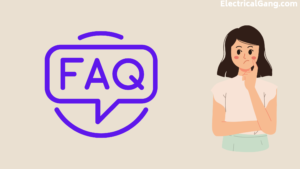 Why Won't My Samsung Stay Connected to Wi-Fi?
Unplug your router and leave it unplugged for at least 30 to 60 seconds to reboot. Then plug it back in and turn it on. Now connect your phone to WiFi and check the speed. If the speed is good then connect it to your tv.
Why Did My TV Stop Connecting to Wi-Fi?
Check the network settings:
Go into your tv's network and check if it is on and if off turn it on. While you're there, find the option to reset your network and reset your TV before restarting it for good measure.
How Do I Update My Samsung TV Software?
Using your TV's remote, navigate to Menu, then select Settings and select Support. Select Software Update, and then select Update Now. New updates will be downloaded and installed on your TV. The update usually takes a few minutes; Please do not turn off the TV until the update is complete.
How Do I Fix My Samsung TV Network Problem?
First of all, you turn on the TV and go to the settings with the help of the remote.
In the general menu, you have to select network.
Select network status.
On this screen, you can see the network status. Additionally, you can check your IP settings and try to connect again.
Like this post? Could you share it with your friends?
Suggested Read –
Conclusion:
We hope that with the method mentioned above you will definitely know how to fix the problem related to the internet from your Samsung TV. It must have helped in learning. You can get rid of this problem and enjoy your favorite shows and movies.