One of the fun things is that if you want to make your old TV smart on a cheap budget, then you can use Roku. I would happily recommend this to those on a cheap and low budget.
If you find the item cheaply, there may be many problems with it. Everything has advantages and disadvantages. So the Roku has many advantages as it comes with a simple UI, streaming capabilities, and the new Find My Remote feature. If we talk about the disadvantages of Roku, there are very few.
But even then, it will occasionally crash, freeze, or restart for no apparent reason. Browsing channels during a streaming session or suddenly rebooting and freezing at any time. This is a lot of grief for being a Roku user. While I was watching a favorite movie on Roku with my family members. Then Roku suddenly froze. This problem has happened to me many times. So without wasting time, I started searching for this, and I want to share the solutions I found with you.
I did a lot of research and found out that the main reason behind Roku freezing is overheating and outdated software. Due to this problem is created. If you are also suffering from a Roku freezing problem, do a quick power cycle and update your Roku to the latest version. If the problem is with only one channel, remove it and add it again. If this does not change the problem, then try a factory reset.
Suggested Read: Roku Apps Not Working | Try This First! Fixed!
Which Causes a Roku Device to Freeze or Restart?
There are many reasons why your Roku device may freeze or restart. The main reason is overheating of Roku, having a weak Internet connection, or having an error in any one of the applications of Roku. There are many such reasons. For your convenience, we will start with the easiest option and use the complex option later.
Roku Device: Unplug and Let It Cool Down
Heat can be the main reason behind your device behaving erratically. In today's modern age, something technology has compacted every device to its limit. Due to this, there is no space for heat to circulate. Due to the small device size, it cannot even use a fan. The fewer moving parts in a machine or device, the longer the life of the device.
Since the device is compact, it has to rely on natural processes for cooling. That's why some parts of the device have to deal with a lot of heat, and that's why heatinks are used in such places.
Following are the steps to cool down your Roku device
First, you disconnect the Roku device from its main power plug.
Now let them stay like that for at least 5 to 8 minutes.
Check that there are no obstructions around your device to release heat. That means checking to ensure your device is not too close to a wall, TV, computer, etc.
Now plug your Roku device back in and turn it on.
Check Out the Basic Points
Always make sure you cover the basics while doing your troubleshooting, such as your smart TV's HDMI cable, Internet, Roku's latest update, and interference issues.
Check the HDMI Connection
A damaged or faulty HDMI cable is always going to cause problems. Due to such a bad HDMI cable, you may face problems like a black screen or AV sync. If you are using Samsung or any other company smart TV and you are using Roku as an external device, and your HDMI cable connection is unstable, then you will not be able to see anything from Roku.
Check that the HDMI cable is connected correctly
If you stream content on different channels like Netflix or Amazon Prime Video to your smart TV, always use an HDMI cable that supports an HDCP 2.2 connection. Depending on the TV model you have, you can choose the right cable. 4K capable devices may require HDMI 2.0-supported cables.
Suggested Read: Roku TV Sound Not Working? | Here's How to Fix It!
Check Your Internet Connectivity
An unstable internet can cause many problems. Roku screen can also freeze due to a slow internet connection. You can check your internet speed using your mobile or computer.
If the internet speed seems slow or unstable, you can reset the router or modem. All you have to do for this is unplug them and let them stay that way for some time. After some time, plug it back in and turn on the power.
Now check the internet speed and try to connect your device. If your problem still persists, try changing your connection to a larger bandwidth. Some Roku devices support dual-band connections, such as the Streaming Stick series and the Ultra series.
The 2.4 GHz band has its limitations. It does not support high traffic, and if the traffic is high, then there is latency. This can cause freezing and buffering issues on your Roku device.
The larger 5 GHz band does not have the same limitations as 2.4 GHz. It also supports high traffic without any overshoot latency. Try changing the connection on the Roku to the 5GHz band to avoid network overload issues.
Check for Roku Update
Even if you haven't updated your Roku device in a long time, you might be bothered by problems like Roku freezing and restarting. So it is a good habit to update Roku regularly to avoid such problems.
You periodically update Roku. So the old version bugs and errors are fixed.
To update your Roku, you need to take the following steps
First, you press the home button on the remote.
Now scroll down and select Settings.
Then select System on the new page.
Now, select System Update and then select Check Now.
Allow Roku to update if available.
Wait for the updates to install, and then restart the device.
Check for Interference
There is a very slight but very serious issue associated with Roku freezing. It is susceptible to interference. One of the most well-known examples is the interference problem caused by the Nintendo Switch device. Whenever you tamper with the switch in any way, a problem can arise.
The wireless distance between your switch and router makes your nearby Roku unresponsive. A quick fix is ​​to turn off the WiFi on the Switch. Also, make sure no wireless devices are placed near the Roku. Migrating to Roku can also help.
Suggested Read: How to Reset Roku TV Without Remote in Just Few Steps
Power Cycle and Reboot Your Roku
If you find the Roku screen in your TV is frozen and your device is not following your commands. You may need to power cycle the device.
Power cycling your Roku is a very easy task. For this, unplug your Roku device and let it sit for at least 1 to 2 minutes. After this time, plug it back in. Doing this will remove all temporal inconsistencies in your device and also cool down the device.
You can reboot the Roku using the steps below
First of all, you have to go to the menu.
Now you have to navigate to the settings menu, and then you have to select the system.
Now, select System Restart.
Then restart has to be selected.
The problem you are having. Rebooting steps alone may be enough to control it. It's always a good idea to restart your Roku device every now and then.
Turn Off Your Roku Remote
Usually, your Roku remote sends multiple signals to the TV at once. This may also cause your Roku A to crash or freeze. This does not require you to press any buttons on the remote or if you press any buttons by mistake. So this problem is with your software.
The best way to fix this problem is to turn off the remote. Before powering down the remote, you will need to set your smartphone as a remote control to replace the physical remote.
To set the smartphone as a remote control, the following steps have to be taken
Check that your Roku and smartphone are connected to the same WiFi network.
Download and install the Roku Mobile app from your smartphone's Play Store.
Launch the application, and it will automatically find the Roku in your home.
Select it to start controlling the Roku.
Use the controls to make sure the app has a good connection.
Now you need to turn off the remote, and since the remote does not have a dedicated button, the easiest way to do this is to remove the battery from the remote. Now try using your mobile app as a remote and check if it randomly freezes and restarts.
Check Out the Changes
Your Roku has started freezing or rebooting ever since. Have you made any configuration changes or added any new applications since then? Although this is rare, adding an app can interfere with it for other apps, and changing the configuration can also cause Roku to crash and reboot.
Whenever your Roku starts having problems, consider the changes you made. Retrace your steps and undo changes to see what happens.
Suggested Read: Roku Volume Control Not Working | Here's How to Fix It!
Check for Problems with the Channel
Does a specific app or channel within your Roku app freeze or reboot? Your apps, like Netflix or Sling TV, have detected a problem, which is enough to make your entire stream stable and fine.
Check that the last update will fix it. But once that happens, there is no problem whatsoever. You can log out of the channel and log in to the channel again. But this is not as effective as removing the entire app.
To remove or uninstall the application, you must take the following steps
First, you navigate to the home screen and hover over the offending channel.
Press the * button on the remote to access the settings menu.
Click Remove Channel at the bottom of the list.
Click and confirm to remove the channel.
Now restart your Roku device, search for that channel from the app store, and reinstall it.
Factory Reset Your Roku
When none of the above solutions work for you, you can use a factory reset. When you do a factory reset, you lose all the data on it. You lose everyone's username and password saved in it. So use this only as your last resort.
To factory reset your Roku device, you need to take the following steps:
First, you go to the home screen of your Roku.
Scroll down and select Settings.
Now select System.
Next, select Advanced System Settings.
Then you have to select factory reset.
Then, enter the code shown, select OK, and then confirm your selection if prompted.
Wait for Roku to clear its configuration settings, download new files, and reboot itself.
Frequently Asked Questions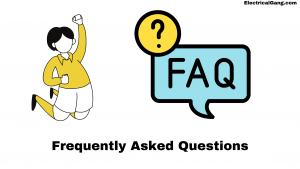 Why Does My Roku TV Keep Restarting Itself?
Software related problems
If your TCL Roku TV keeps turning on by itself, there may be a problem with the TV's software or firmware. The device may be infected by malware and has become unstable. Or you might just need to update.
Why Does Roku Keep Freezing Up?
Many users have found that Roku TV freezes mostly due to overheating and outdated software. If your Roku also keeps getting stagnated. So do a quick power cycle and update your Roku with the latest version. If your problem is with a particular channel, remove it and add it again. If the problem persists, try a factory reset.
What Do You Do If Your Roku Freezes?
The system restarts your device:
If you have a Roku TV, it's not like pressing the power button on the remote or the physical power button on the TV itself. Instead, the system is restarted by removing the power cord from your Roku device for at least 10 seconds before plugging it back in.
Why Does Roku Keep Reloading?
The main reason for Roku reloading can be a slow internet connection, overheating, or an old operating system causing the Roku to buffer. Your media application switching to high-resolution videos when on a slow connection that can't handle large files can also cause buffering.
Like this post? Could you share it with your friends?
Suggested Read –
Conclusion
You can also try restarting Roku to get relief from the Roku freezing problem. But it's not that effective because whenever your Roku device freezes, it restarts automatically. If none of the above solutions work for you, then you can contact the Roku Support Team for further assistance.